Labirinth v 1.0.1
Labirinth is a slow-paced GB Studio adventure-type walking simulator game brought to you by Bartek "godai" Biedrzycki, a Polish fiction writer. It was prepared using GB Studio by Chris Maltby.
You are Alice Liddel, who fainted while visiting museum cellars with her friends and woke up in a strange place. The objective is to help people you meet and progress the game (especially in the beginning exchanging favors is a must).
There are two difficulty settings: easy (make 7 good deeds) and hard (find all the people you can help).

It is good for all ages (except for the incidental usage of the word "shitty").
The save/load system freezes the game if you try to load but there were no previous saves. This will be repaired once GB Studio repairs the "If Game Data Saved" event.
Both DMG (monochrome) and CGB (color) versions are available, as well as Analogue Pocket file format (no save capability for this one) and Nintendo 64 rom.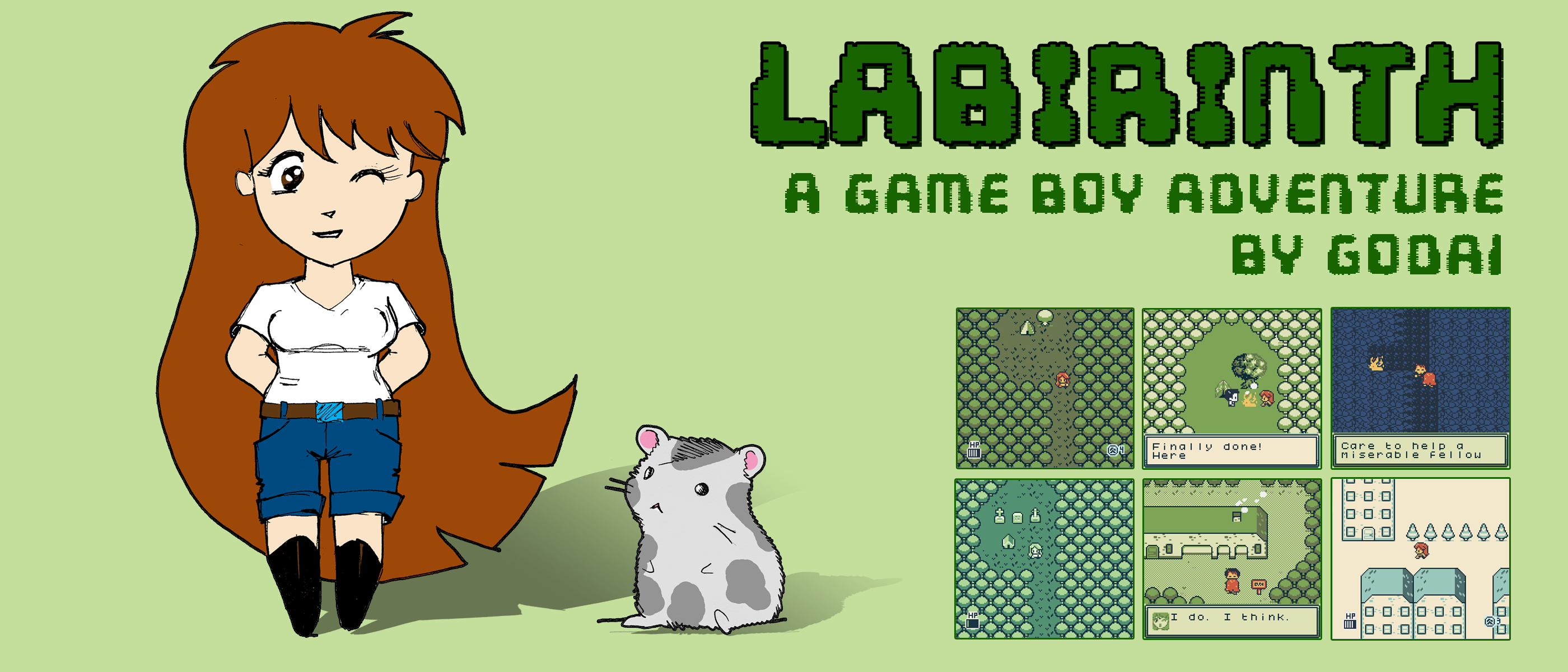 Install instructions
Download the Game Boy rom and run it in an emulator or flash it into your GB cart.